The GiroLive Panthers have become a model of success. Through intensive and hard training they have grown from a junior team to a professional team and thereby to a real brand in Germany! 
The joy in the game, combined with incredible power, make this young team so very special. 

Head coach Sasa Cuic has done a great job, as the development of the Panthers in the past two years is definitely worth noting. They have set an excellent example with the achievement of the German vice-championship and the first place in the Basketball National League.
Captain Jenny Strozyk and Emma Eichmeyer are among the best players of the team and are also members of the A-national-team-squad.

Milica Cuic, a former national player and long-time professional player with international experience, joined the coaching team as an assistant coach after 6 years of an active career and is a real windfall for the team. 

The outstanding performances of the women's basketball team do not go unnoticed by the Osnabrück Sports Club and provide good publicity for the club, according to Thomas Levien, CEO of the OSC, which with its 6500 members is a popular meeting place in the region.
And because it is exactly those successes that need to be celebrated and even more encouraged, we, at ABRAMS Industries, could not pass up the opportunity to support this team as a proud business partner!

It is a huge honor for us to stand behind this team and give emphasis to the sport, but also for our region. That is why we will join in again, next time the "Roooaaahhhrrr" of the Panthers are echoing through the halls again and will keep our fingers crossed for all upcoming games!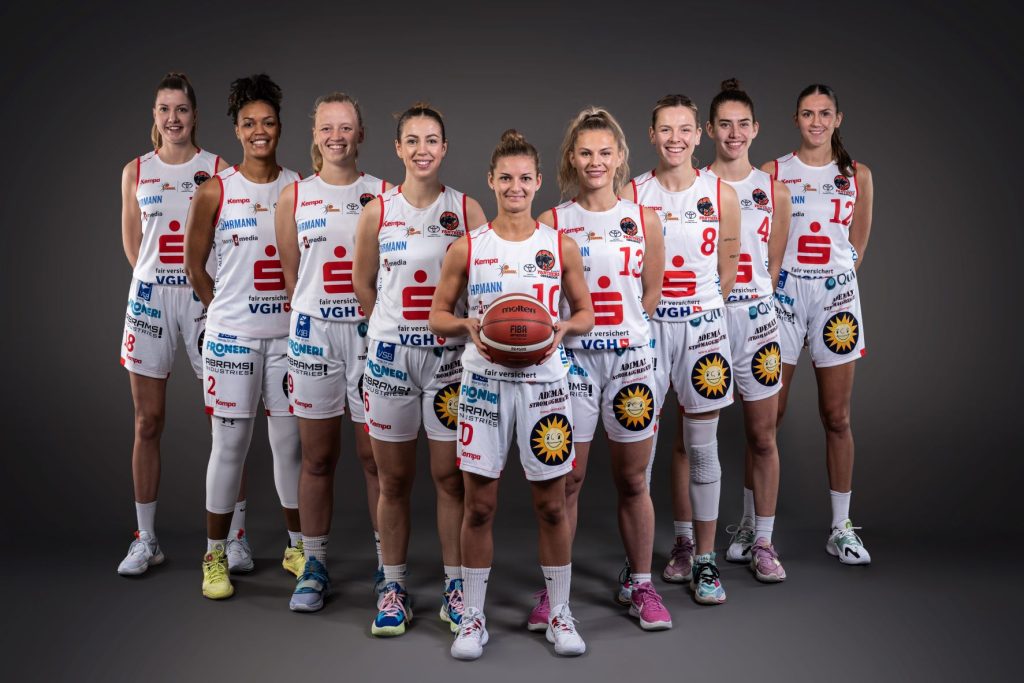 Many thanks also to Axel Voss from Team4media GmbH for supporting our social media team!