From October 10 – 12, our COO Nur Hayat Nezir was in Atlanta at the "Woman in Manufacturing" Summit 2022 to make new connections and talk about her own experience at ABRAMS Industries Inc.
The event was held both on-site and online, and a total of over 1,000 people from over 260 companies attended. Therefore, it was the perfect opportunity to exchange ideas and share experiences, as well as tips and tricks.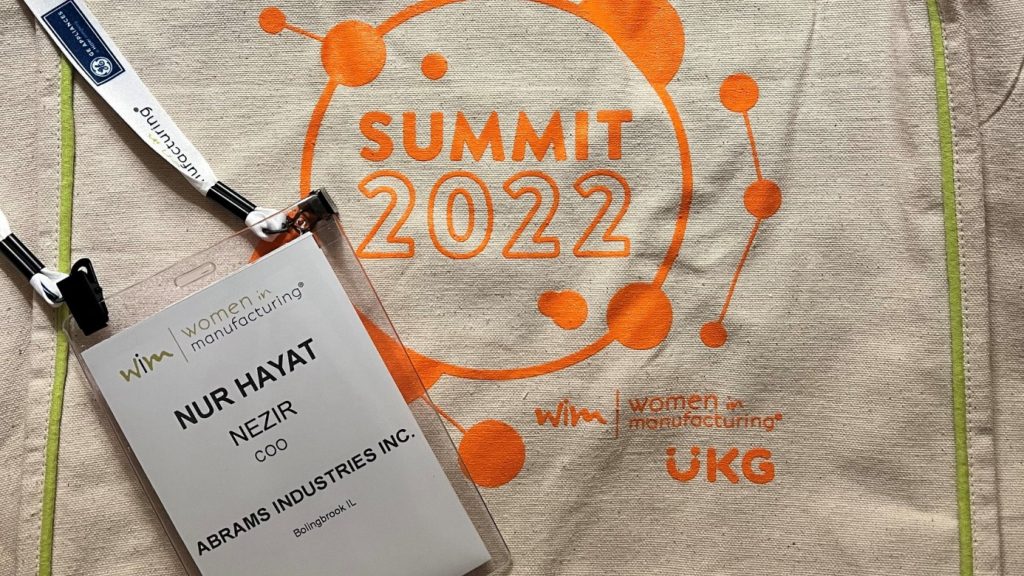 Women in Manufacturing is a national and global trade association based in Cleveland, Ohio, that supports women, who have chosen to enter the manufacturing industry, all year round.
Currently, more than 14,000 individuals represent more than 2,000 manufacturing companies that have joined industry experts from 48 U.S. states and 40 countries to promote and support women in leadership.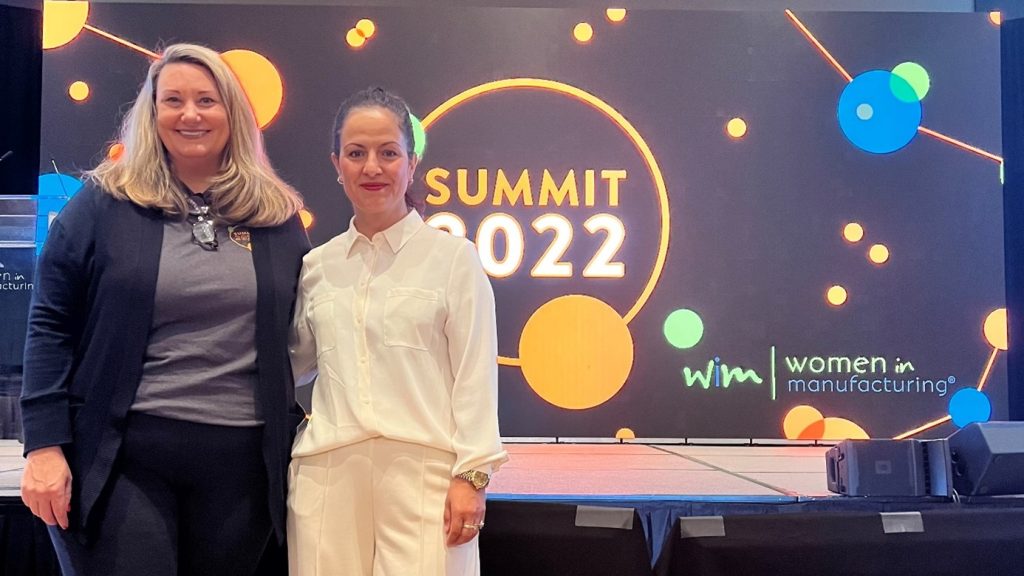 At the WiM Summit, Allison Grealis, president of WiM, gave a wonderful opening speech, highlighting how important this organization is to women and how many benefits they can gain from it.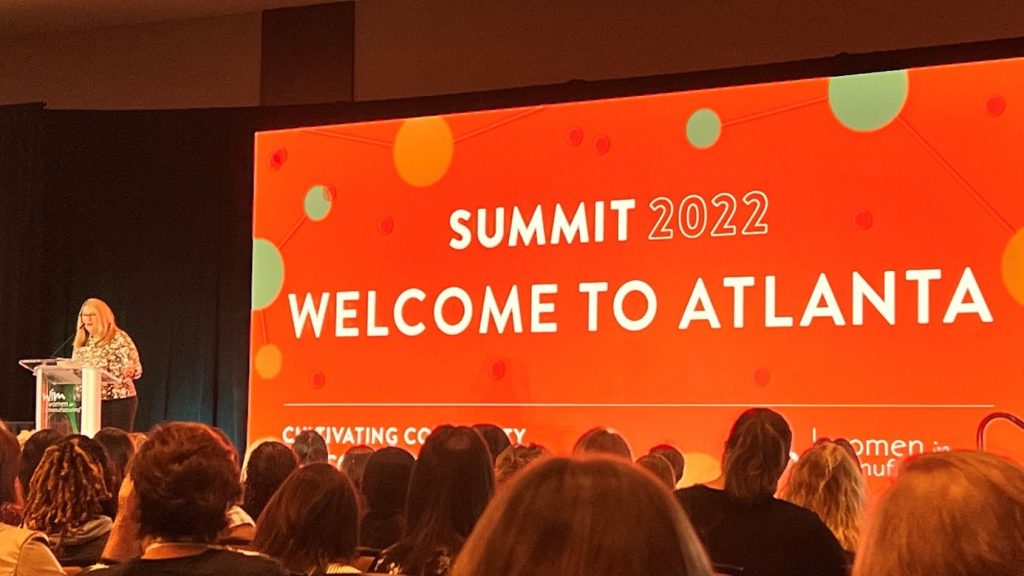 On site, there were many different workshops on numerous topics related to business leadership. For example, an interactive seminar by neuroscientist Kathryn Bardi titled "Amplify your Impact", which presented interesting facts about the human brain and how it can influence work performance.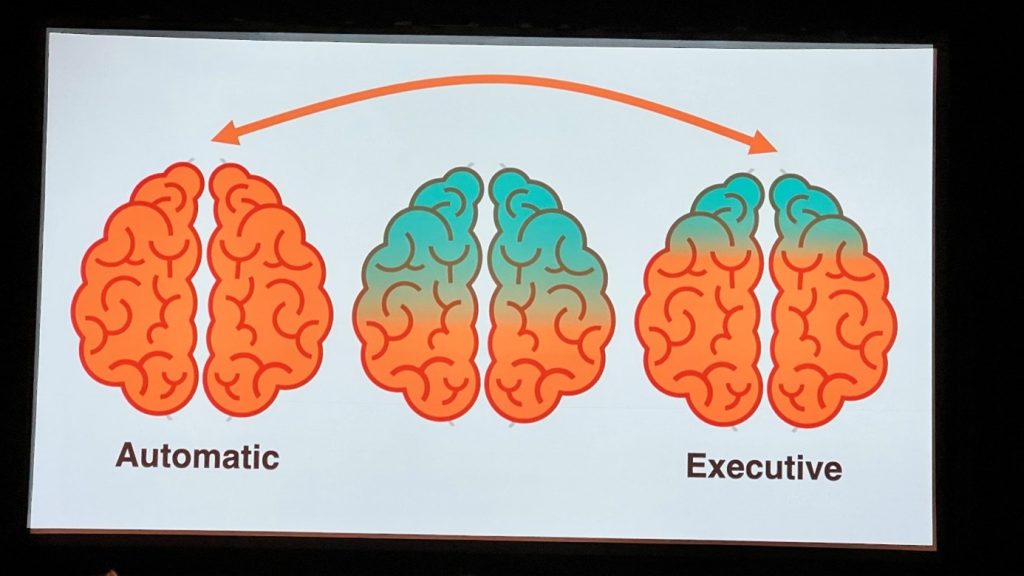 Fittingly, founder and executive director Shan Cooper of JOURNEY FORWARD INC. introduced themselves, a nonprofit organization that cares for people who have suffered a nerve injury and have, with their help, been able to actively improve their quality of life through an intensive exercise program.
However, the most important part of the event was the networking. Jenny Drescher and Ellen Feldman Ornato, founding partners of The Bolder Company, also pointed this out in an interactive session, advocating Women in Manufacturing as one of the best networks around!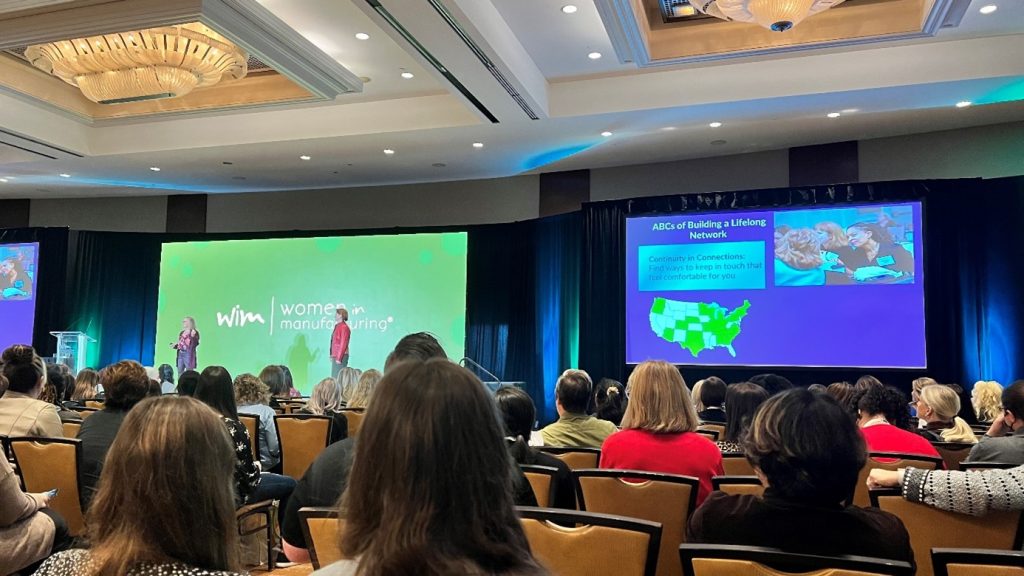 Our COO Nur Hayat Nezir could only reaffirm this in an interview with Jen Amburn for WiM and afterwards enjoyed a wonderful dinner to end the day.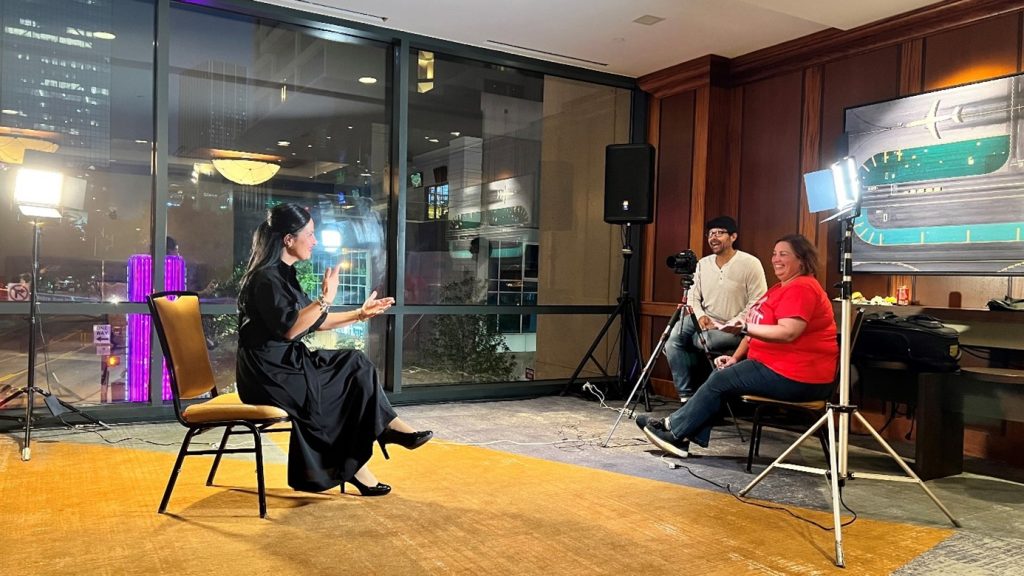 The third day of the event featured a presentation by Kathleen Edge of the Southwire Company, in which she talked about Industry 4.0 and what advantages an integrated ecosystem, in which people, processes and technology work together perfectly, has.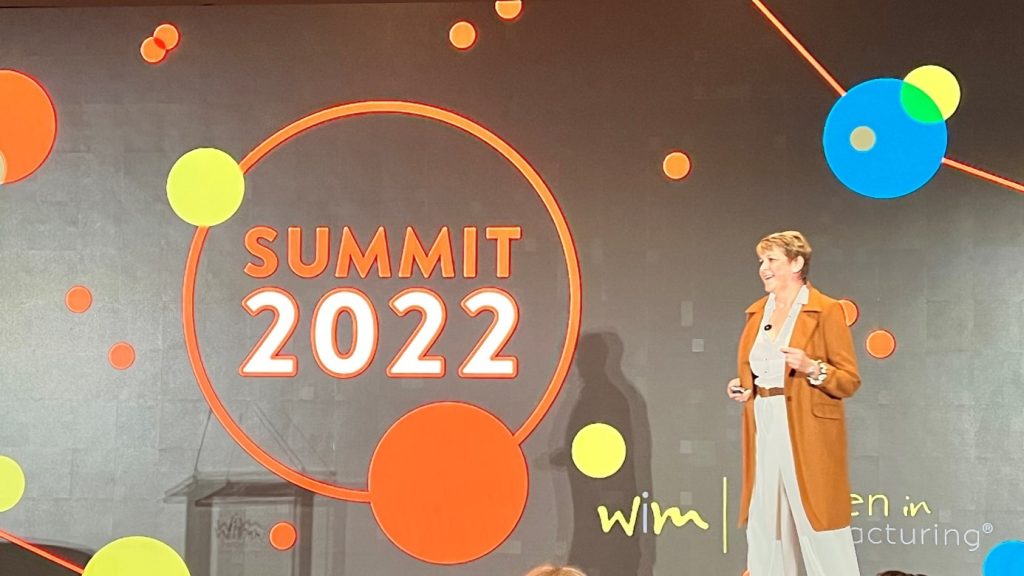 We are so happy about the many new inspirations and inputs we gained and are already looking forward to the next time!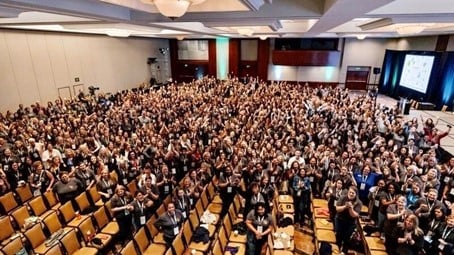 See you in San Diego 2023!